Your Wedding Band is More than Just a Ring
It's a symbol of loyalty to each other in a life now shared. Remember that the tux and the bridal gown will be worn for just one day, but your wedding rings will be worn 365 days a year and should look and feel great throughout your marriage. That is why we offer men and women's rings with the highest quality metals made to last a lifetime. With a stunning selection of designs and options you're sure to find the perfect wedding bands to fit your budget.
Our selection includes matching wedding ring sets, vintage rings with an antique style, the elegantly simple plain band or designer eternity rings sparkling with diamonds. Our metals include white gold, yellow gold, two-tone metal, platinum, palladium, titanium, tungsten and cobalt.
When choosing your wedding band, the two most important considerations are comfort and "matchability" or how well it matches the engagement ring. It's important to go to a jeweler that you trust and that offers many options, that way you can compare all your options and make a decision with confidence. In the end you'll have wedding rings that make you really happy, fit perfectly and look great for decades to come.
Personalize Your Ring
Make your wedding bands even more personal by engraving a message on the inside of your bands. Your wedding date, nicknames, a meaningful phrase or something with sentimental meaning that only the wearer knows.
Looking for something truly unique?
You've Come to the Right Place.
Our custom jewelry craftsmen are skilled in creating one-of-a-kind pieces. We are passionate about the quality of our jewelry. Our in-house graduate gemologist, designers, and expert jewelers are masters of both old-world and innovative, contemporary techniques. Whether you have a design in mind, or if you're still gathering inspiration and need help exploring, our team will be able to provide the guidance you need, without a high-pressure sales pitch. Whatever your budget, we'll work with you to create the perfect piece.
When you're ready to choose your wedding ring, we're here to help make sure you find something you love, with our unmatched collection of wedding jewelry.
Our Collections Include: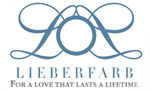 Please feel free to come in and browse our extensive collection of wedding bands, or speak to one of our jewelry experts. We strive to provide you with an informative, no-pressure consultation. Or, give us a call at 781 749-8318 to set up an appointment.