Diamond Engagement Rings
The experience of choosing a diamond engagement ring should be exciting, not frightening. We've helped thousands of couples get engaged, and we're here to help you select the perfect engagement ring too! We'll guide you through the process of selecting the perfect diamond for your engagement. Every customer is different and it may take several trips to a jewelry store to make the right buying decision, no problem, we understand and our experienced staff will always be here to help.
Our collections include: A. Jaffe, Peter Storm, Scott Kay, Timeless Designs, Lieberfarb, Verragio and more. You're sure to find the perfect ring at New England Jewelry because if it doesn't exist, we can custom design it for you.
We encourage you to contact us with any questions you may have, or learn about how to select a diamond here. We have an extensive collection of loose diamonds, including G.I.A. and E.G.L. certified stones. Because of the large volume of stones that we sell, we are able to offer you quality diamonds at affordable prices.
No matter what your budget is for an engagement ring, you want to be treated fairly. Diamonds are our expertise and we're here to help you make an educated, confident choice!
Our Collections Include: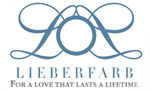 Please feel free to come in and browse our extensive collection of engagement rings, or speak to one of our jewelry experts. We strive to provide you with an informative, no-pressure consultation. Or, give us a call at 781 749-8318 to set up an appointment.